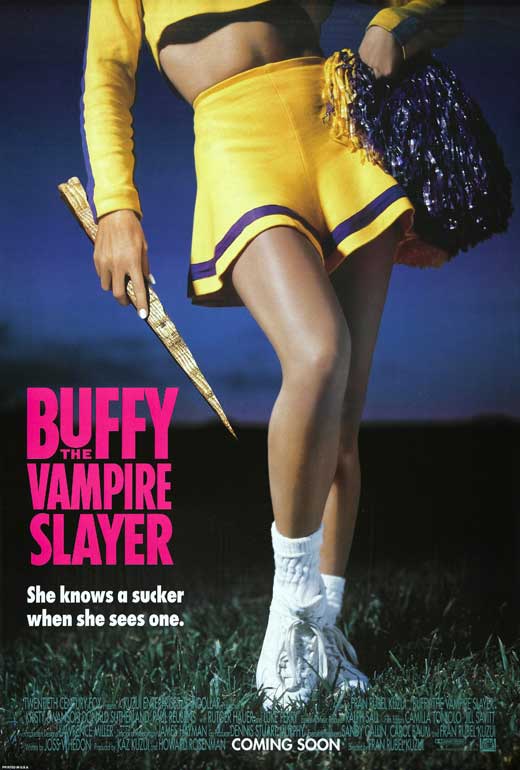 Buffy the Vampire Slayer movie (1992) has the most catchy soundtrack in the world. Randomly you will be trying to revise for English Language and one of their awesome songs used in the movie will pop into your head! I love it. When I was younger I was pretty morbid and into all things Buffy, Hocus Pocus and Beetlejuice, I actually used to think I was a vampire and asked my mum to call me Wednesday (from the Adams Family.. I know, she didn't)
The white shirt, matte leather biker jacket easily oozing badboy charm (lets face it he rides a motor bike) and the cutest hair you ever did see you can't help but love Pike!
I don't care how many times I watch Buffy the movie I will always cry when Merrick dies.
When Kurt Cobain checks were cool.
I love the 90's it was when denim was your best friend, who only looked better with age.
I'm a Luke Perry fan girl.
Is it odd that I'm inspired by his hair?